Our Tackle Box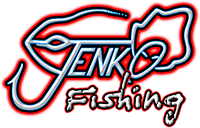 Jenko Fishing

Denali Rods
"The only rods that I use. Superior selection, great value and built to last. My Denali Rods never fail me." - Mark Stowe


Shimano Reel
Mark's personal reel of choice is the Shimano Curado. It is a proven workhorse. They are long lasting and time tested.



Secret Lures
"I love my Stupid Tube" - Mark Stowe
The Stupid Tube can catch fish, any place almost anytime of the year. "This bait can catch them when nothing else will."



Mustad Hooks
The only hook that Mark carries in his tackle box.
"I change all of my crankbaits to Mustad hooks, It is the only hook I use." - Mark Stowe